As in the year 2000 I wanted to dive in the largest diving spots in Egypt, Sharm el Sheikh and Hurghada. This year with more time, and combined with some days in Cairo and Luxor. For the diving a buddy from earlier years, Hermann, came with me. We hat to land in Cairo because all flights to the red sea were booked out, and we therefore decided to stay two days there before going with a bus to Sharm el Sheikh. The price is unbeatable: 40 Pounds, then about 10 €.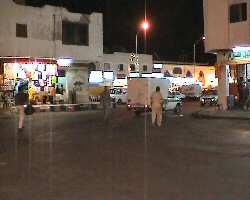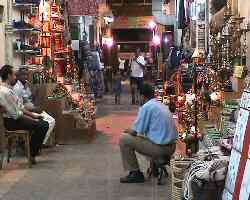 Das SETI-Sharm ist ein gemütliches und ruhig gelegenes Resort mit einem schönen, großen eigenen Hotelstrand, von dem aus man herrlich Sonnenuntergänge hinter den bizarren Felsformationen des Sinai bewundern kann.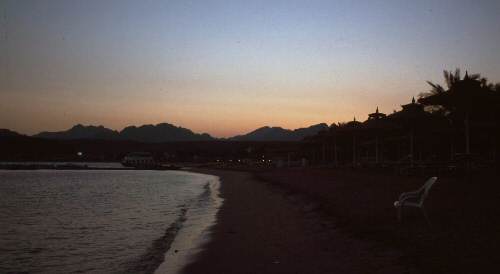 Die Anlage besteht aus mehreren Reihen ein- und zweigeschossiger Gebäude mit schönen Grünanlagen dazwischen. Alle Zimmer im ersten Stock sind mit Balkons ausgestattet, die Zimmer sind geräumig und sauber, die Klimaanlage funktioniert gut - und alle Zimmer haben einen recht sicher aussehenden Zimmertresor. Ohne Aufpreis.
Wir hatten "all inclusive" gebucht, was uns 45 US$ pro Einzelzimmer kostete (Stand 2002).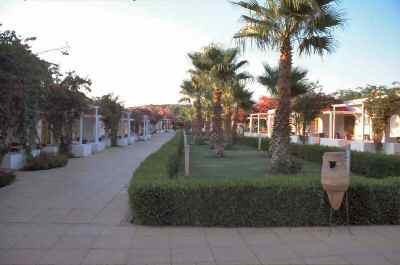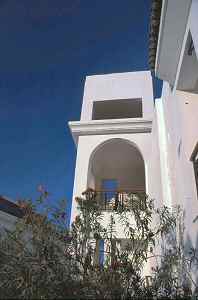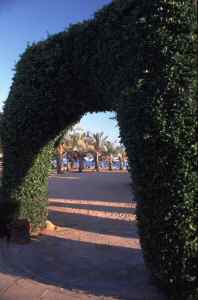 All pictures and texts unless otherwise noted © Frank Dörnenburg
Topics