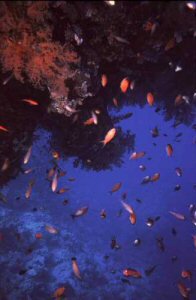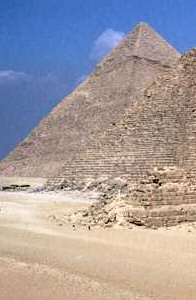 How does this get together? Quite good, since Egypt has some of the top spots for diving along the coast of the Red Sea. Therefore Egypt is wonderful for combining culture and diving.
To be honest, Egyptology (and history at all) interests me only for a few years now. At school I thought history was just boring. What should be interesting about some old, mossy stones?
The Swiss author Erich von Daeniken awakened my self-interest about antiquity. Sadly I noticed very fast, that Daeniken had its own concept of honesty, so I turned away from the alternative crowd and began studying serious archaeology. And from all cultures I had read about Egypt had the most fascination for me. One reason is the amount of information we have about the normal life of the Egyptians, found in thousands of pictures and inscriptions. This nearly brings the ancient Egyptians back to life.
Diving interests me as long as I can think. When the heroes of my childhood friends were soccer players like Beckenbauer or Mueller, my heroes were Hans Hass and Jacques Cousteau. But my first try to get a divers brevet was a disaster. It was in Italy, in the 80's. After theory and several pool "dives" the first open water dive was planned to go from a wave breaker to which we had been carried by a boat. While putting on my fins I tripped and smashed with my knee into a bundle of mussels. One cut right through my knee right down to the bone. Goodbye holiday, goodbye brevet. Fortunately my bone was harder than the mussel so only a big scar is left from that experience.
My next try to get a brevet was decades later, in 1998. And since I combined my hobbies diving and photography I try to fit in a few days of diving into every holiday.
I am still engaged with the works of alternative authors like Erich von Daeniken, but critcal now. Some sobering analyses of "riddles" like pyramid mysteries, Egyptian "light bulbs" or the Orion hypothesis of Robert Bauval can be found on my second site, Mysteries of the Past
Oh, and what is a NUN? Nun is the personification of the primordial water the Earth came from Nun surrounds the whole world, and is also between the sky and the earth. For a page dealing with diving an Egyptology a pretty good protective god, I think :-)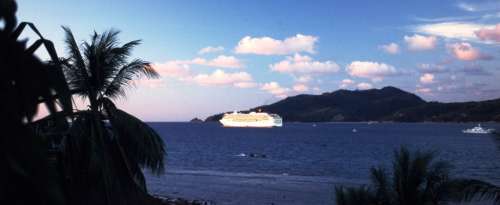 Lately I changed a bit on this site. It now has three sections, these are History tours (travel descriptions with pictures and tips, at the moment exclusively for Egypt), Dive tours (Red Sea and Thailand), with descriptions and pictures, and the new Photo galerie, where I will show large format pictures of different locations almost without annoying texts.
The section Archaeologiy, which was until fall 2006 part of this site has moved to my Mysteries of the Past. Links will be redirected automatically.
A word about the pictures: Almost all are Thumbnails - a click on one opens a new window with a larger version. The few no-link pictures have no frame around them.